Explore
News
Food & Drink
Fashion & Beauty
Recipes
Interviews
Shopping
Things to Do
The new "Happy Pineapple" pack includes sustainable versions of the brand's most iconic styles featuring Piñatex, an eco-friendly leather alternative made from pineapple fiber.
As part of their Move to Zero initiative, Nike debuts sneakers made from pineapple leather featuring sustainable versions of their most iconic styles.
Nike's "Happy Pineapple" line includes eco-friendly renditions of their Air Max 95 NRG, Air Max 90 LX, Air Force 1, and Air Zoom-Type shoes. The sustainable Nike sneakers are made using Piñatex, a textured plant material crafted from pineapple leaf fiber that is used in place of leather on all five silhouettes. On top of that, the sneaker tongue on each style is embellished with an adorable smiling pineapple logo.
The first "Happy Pineapple" pair to hit the market were these Nike Free Run Trail shoes. As of now, they are unavailable for purchase online. We hope they bring them back, but we are so glad these shoes are the reason for the larger collection. Speaking of which, let us introduce you to the available shoes in the lineup!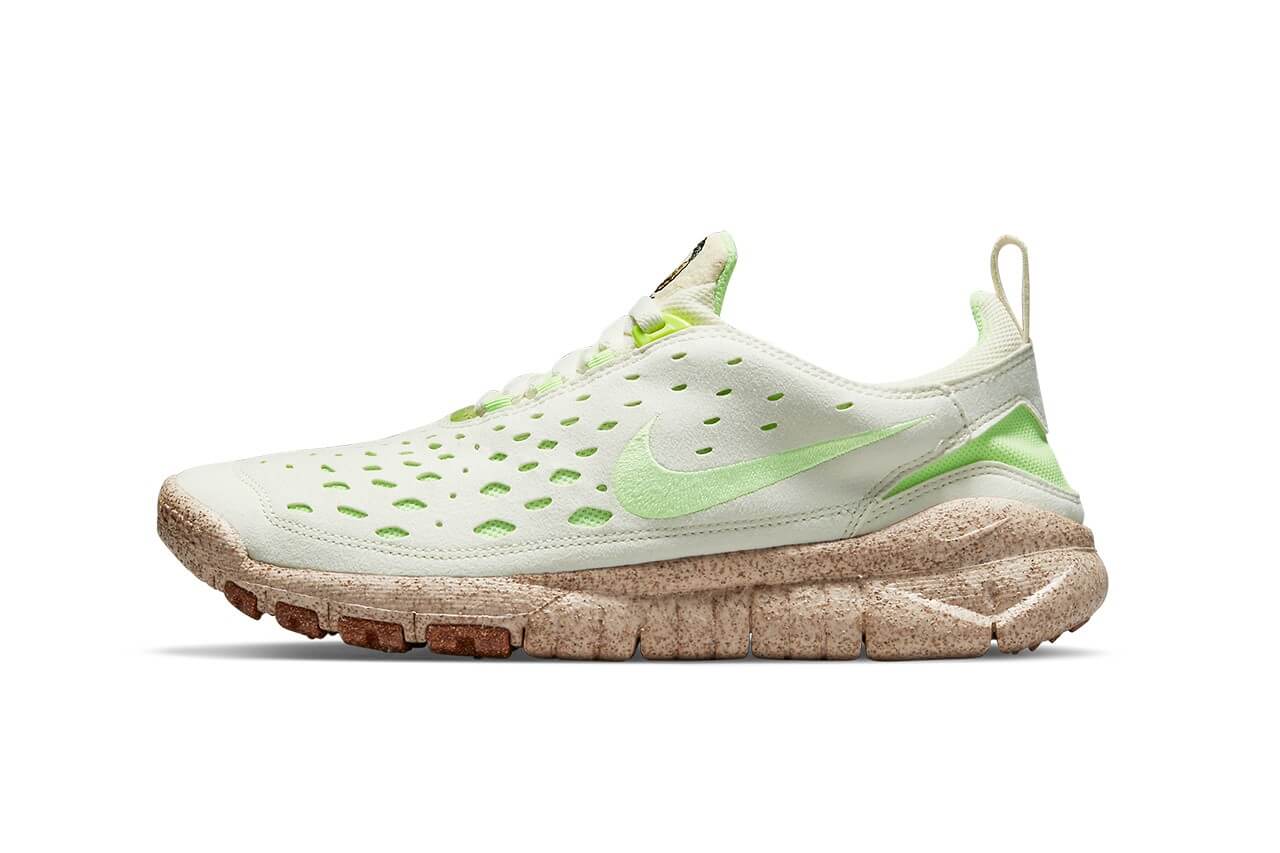 The Nike Air Max 95 NRG was designed for performance running but can be worn for any activity! The pineapple-based rendition is composed of at least 20% recycled content with a cork outsole that provides support and durability. In addition to the cute pineapple logo on the tongue of the shoe, the number "94430" is embroidered onto the toe, the grocery store reference number for organic pineapples. This style is available to purchase online for a limited time only.


Where are all our Nike-loving girls at? This women's sneaker design is the perfect way to stay true to your sustainability efforts and fashion vibes. The swoosh and heel on the Nike Air Max 90 LX are made from pineapple fiber, the outsole is constructed from cork, and the tongue and toe are decorated with the same pineapple logo and produce number. Click here to purchase these kicks before they're gone!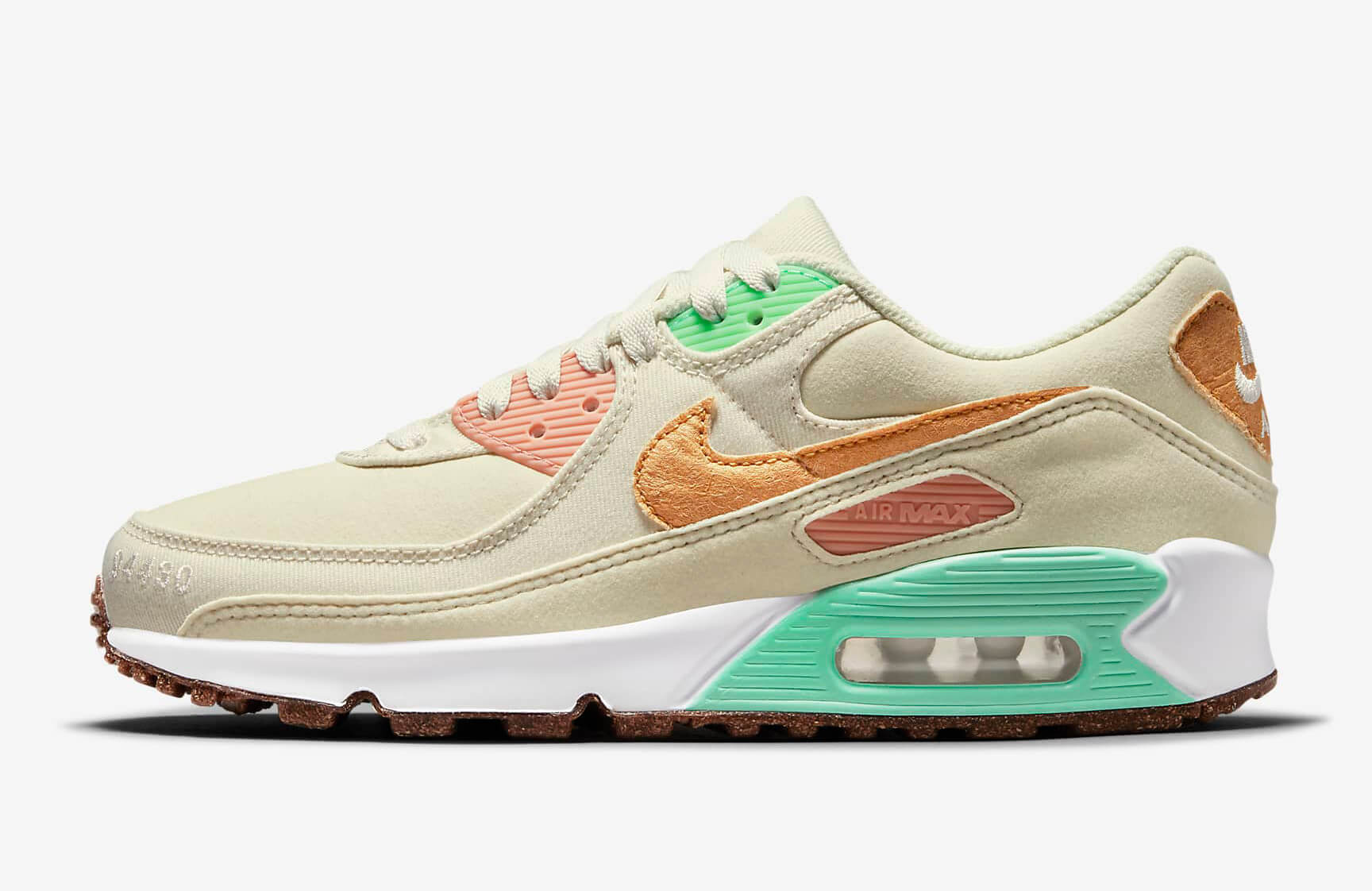 The classic Air Force 1 Low sneaker is getting a makeover! There will be two tropical-themed styles—one that's covered in a cork material, and one that highlights the same trendy colorway as the other shoes in the collection. Nike has yet to release these designs but word has it, they'll be hitting the market very soon.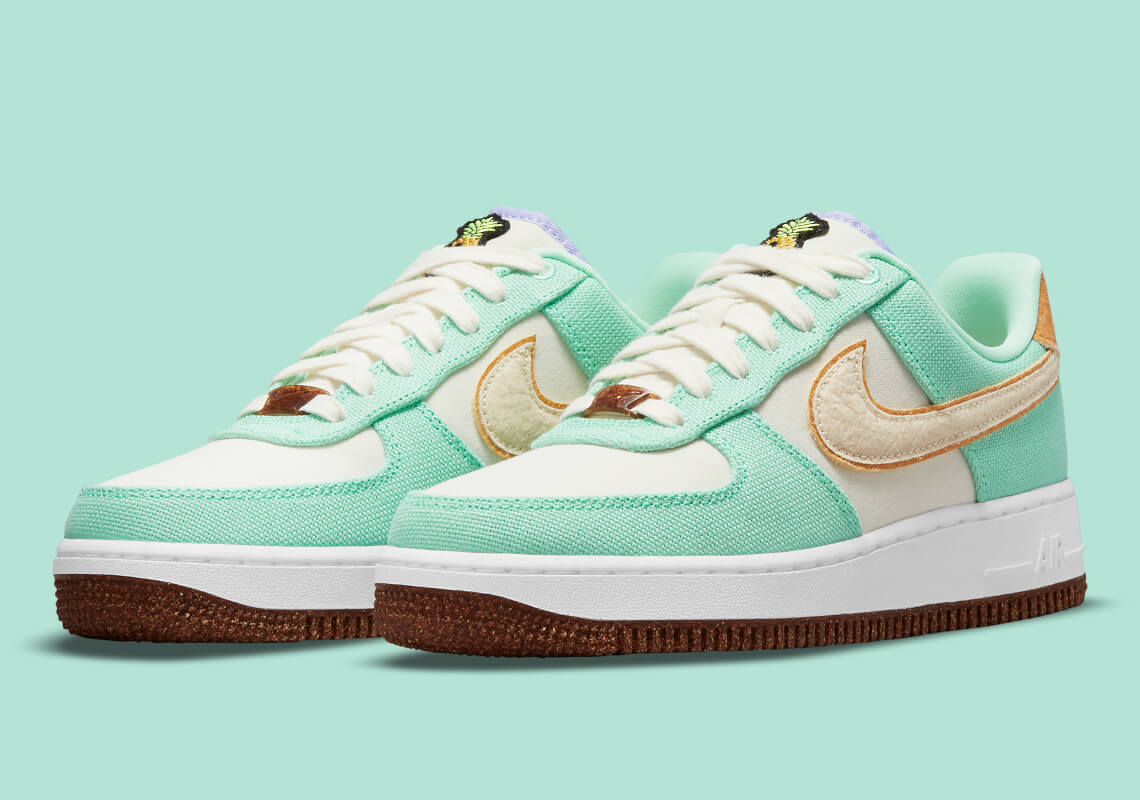 The final shoes to join the collection are two colors of the Nike Air Zoom-Type. One is cream-colored, the other is predominantly black. Like the Air Force 1 Lows, these slips haven't been made available yet but keep your eyes peeled for the new designs on the Nike website over the next few weeks.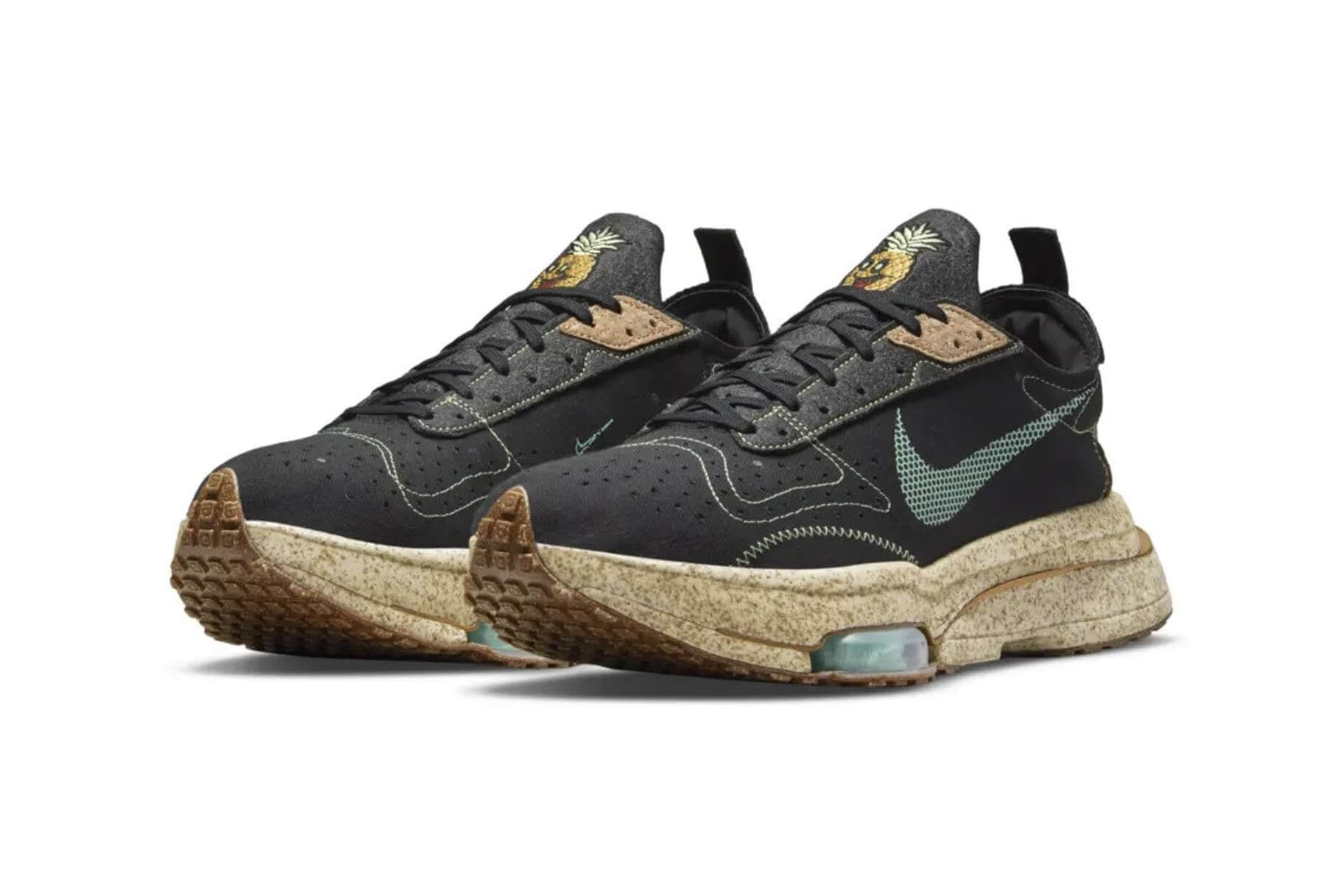 The "Happy Pineapple" line is a part of Nike's Move to Zero sustainability efforts. The goal of the campaign is to journey toward zero carbon and zero waste to help protect the future of sport. Visit Nike.com/Sustainability to learn more.
Allie is a writer, musical theatre performer, yoga instructor, and walking vegan restaurant directory. On any given day, you can catch her making tofu scramble, scouring Trader Joe's for new plant-based products, or watching The Lizzie McGuire Movie! Visit her website at alexandrammitchell.com.
Smashburger now offers six fully plant-based milkshakes at all locations!
Looking for a quick and easy breakfast? These vegan overnight oats are the perfect option!
Liven up your beauty routine with these LGBTQ-owned vegan beauty brands!
Sip your way through the summer with these vibrant boba-inspired beverages!
Step up your summer fashion with this PETA-certified vegan apparel!
The vegan fast-food chain announces new low-priced menu items!
We've got the details on Culver City's newest vegan burger joint, including an interview with the CEO of Veggie Grill Inc., Jay Gentile.
Introducing the hottest new spot in The Big Apple!
From Chicago and LA to Denver and Austin, these are the best vegan-friendly restaurants throughout the US.
Restock your pantry while simultaneously supporting LGBTQ-owned businesses.
Vegan burgers from Black-owned plant-based meat company Everything Legendary will now be available at Live Nation concerts and festivals.
New York-based Overthrow Hospitality opens its first Los Angeles spot tomorrow in West Hollywood!
By signing up you agree to receive emails from VegOut Magazine
and accept our terms of use, privacy policy, and cookie policy.
VegOut Media © 2022 All Rights Reserved.
Subscribe Now
Filters
Cities
The Most
Writer
Stay in the know!
Get the premier vegan food and lifestyle magazine delivered to your door (or inbox!)
Subscriptions start at $20/year.
ddd
Please be aware that we use (vegan) cookies on our website.
You can find out more about which cookies we are using or switch them off in settings.
This website uses cookies so that we can provide you with the best user experience possible. Cookie information is stored in your browser and performs functions such as recognising you when you return to our website and helping our team to understand which sections of the website you find most interesting and useful.
Strictly Necessary Cookie should be enabled at all times so that we can save your preferences for cookie settings.
If you disable this cookie, we will not be able to save your preferences. This means that every time you visit this website you will need to enable or disable cookies again.